Hi again friends,
Today I am going to write a little post on a question I get asked all the time:
How can you afford to travel so much?
Well, as I've briefly shared, I am my own boss and I have the pleasure of making anywhere my office. I can totally chat with you more about that if you're interested, but that's a conversation for another time. For now, let me break down that question into something simpler:
How do I travel for CHEAP?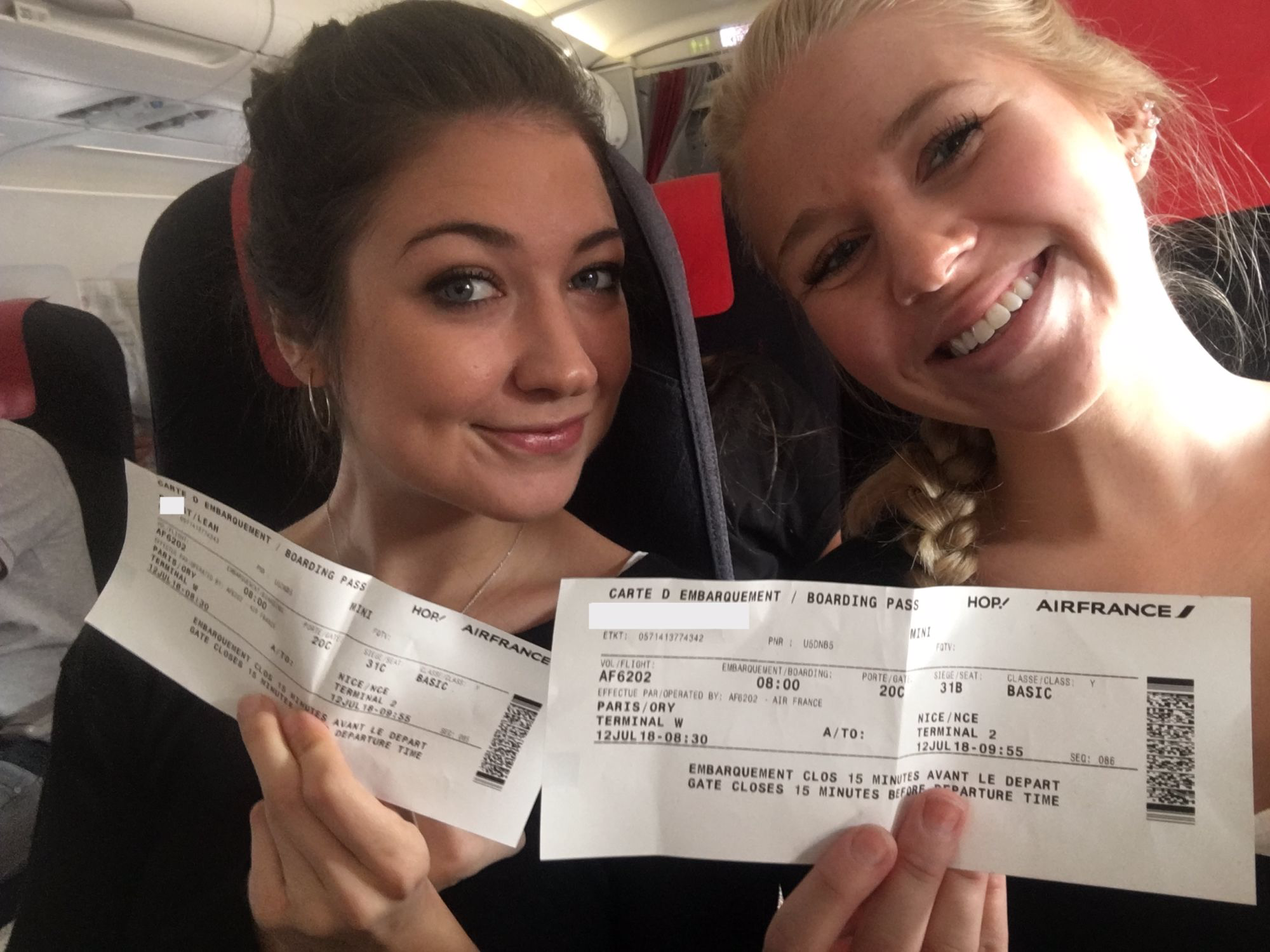 This, my friends, is something I have mastered over the years... and it all starts with booking that immediate flight.
》FLIGHTS《
Typically, booking a trip around six weeks before on a Tuesday is the best bet, but that isn't always a guarantee. I went to Portugal a couple months ago and booked it six days before I left and got a pretty good deal. I have spent a ton of time comparing sites, and Google Flights is by far my favourite for finding deals. My favourite part of it is that you can see very clearly which dates are cheapest along with what airports are cheapest.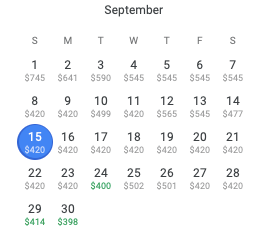 In green it shows you that the cheapest day to fly to Paris in September is $398. I booked my last flight to Paris a month in advance and got it for $199.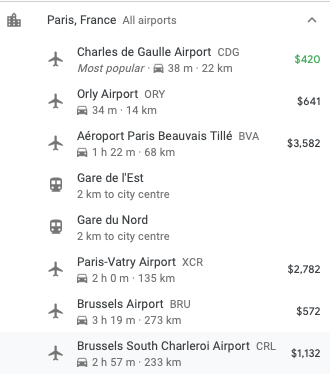 Another great little tip I have is to spend time looking at different places you can fly into. For example, instead of flying straight from Thailand to Canada, I actually found out it was cheaper to get a flight to Honolulu and stay a few days and then fly directly home from there. When I flew from Brisbane to Thailand, I discovered taking a quick train to Gold Coast and flying out of there instead saved me hundreds of dollars.
Pre-booking flights is a great way to save money, but to be completely transparent, I missed out on a few really cool experiences from doing that. If you're travelling for a longer period of time, I would leave your schedule pretty open and risk paying more for last minute flights / busses in order to have a better time. I straight up missed a flight I booked in Portugal because after meeting people there I learned it would be a much cooler experience to bus through smaller towns instead.
The view from my plane window before landing in Berlin. This has been my phone lock screen ever since. Oh how I adore the feeling of arriving in a brand new place.
A lesson I learned a month or so into travelling though is that flights are not as glamorous as they seem. Calculating in the time it takes to get to the airport, through security and from the airport, sometimes is better to take a bus.
》BUSES《
Buses are something I fell quickly in love with during my travels. They usually have free WiFi (a nomad's BLESSING) along with providing you with an abundance of chill time to catch up on some Netflix. When you're on the go all the time, a seven hour bus ride actually starts to sound pretty god-sent. The bus stops are usually pretty convenient to get to, unlike airports, and they are super cheap. My favourite European bus lines were Flixbus and Rede-Expressos. The latter has unlimited WiFi, Flixbus limited it.
So you get off the bus. What now? Well, you'll probably need a place to go.
》ACCOMMODATIONS《
One of the greatest expense during your travels will be your accommodations, therefore if you're on a budget, I recommend hostels. What are hostels? Well, they're a great opportunity to get real close with 4-20 people. Might sound a little much but honestly, some of the coolest people I've ever met have been from my hostel rooms. Check out Hostel World for ideas. The site quickly helps you compare hostels based on ratings, distance from the city centre, price etc. I will warn you though, if you're extra picky about where you're staying check out Google reviews of the hostels too. Hostels sometimes hire people to write reviews for them.
Also, IMPORTANT, always book the hostel on the actual hostel website, NOT Hostel World. Hostel World usually over-charges and doesn't always have the entire bed selection. If something's booked out on Hostel World it may still be available on the actual site! You can also get awesome perks from booking on the real website! For example, in Rome I stayed at the Yellow Hostel and because we booked on their actual site we got a free dinner every night and a pretty nice discount off the bar. Most people we met booked on Hostel World and were begging us to get them drinks all night.
Another little tip, depending on where you are travelling, guest houses may be the cheaper option! In Thailand, my sister and I stayed in pretty much all guesthouses for a fraction of the price of hostels. For this, I usually used Booking.com. Try a little mix of the two though, if you're looking to meet people hostel living is the way to go.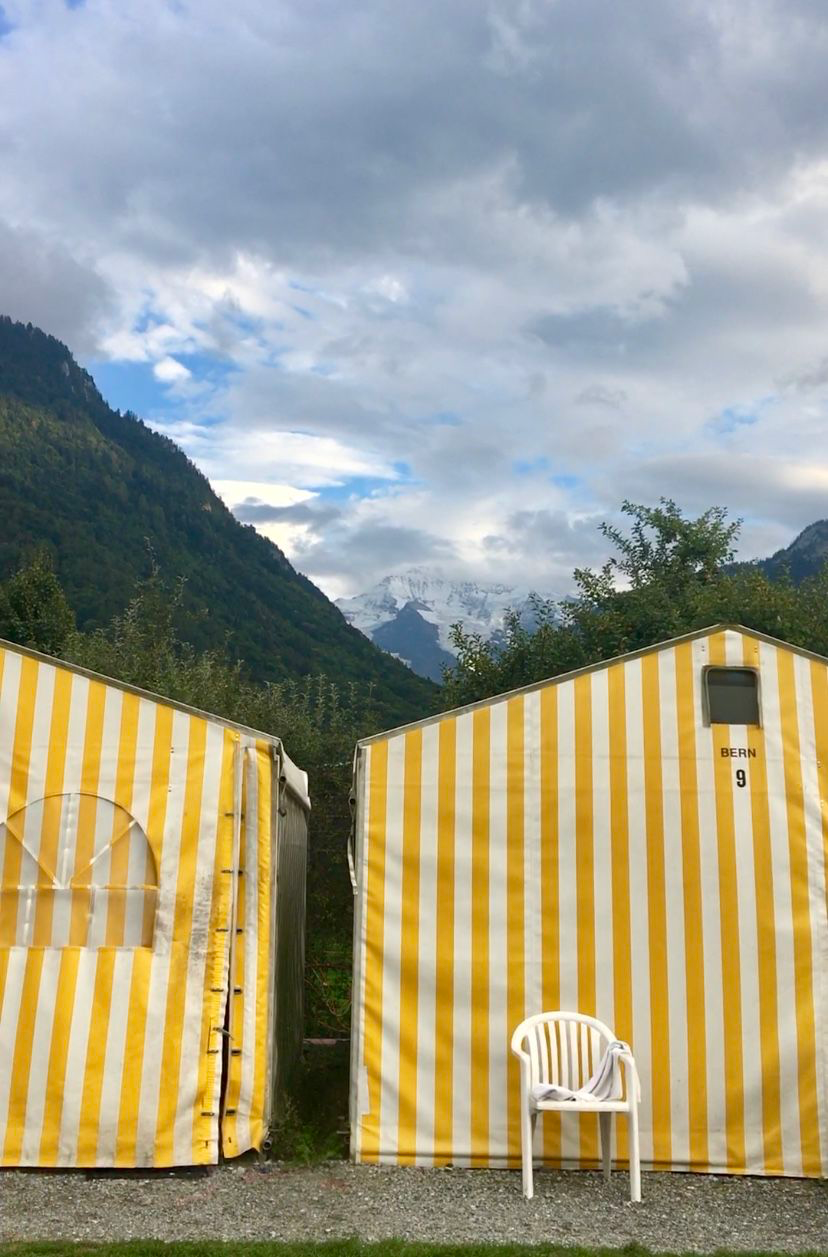 This was the "tent hostel" I stayed in at the base of the Swiss Alps in Interlaken. It wasn't only the least expensive option, it was hands down the coolest.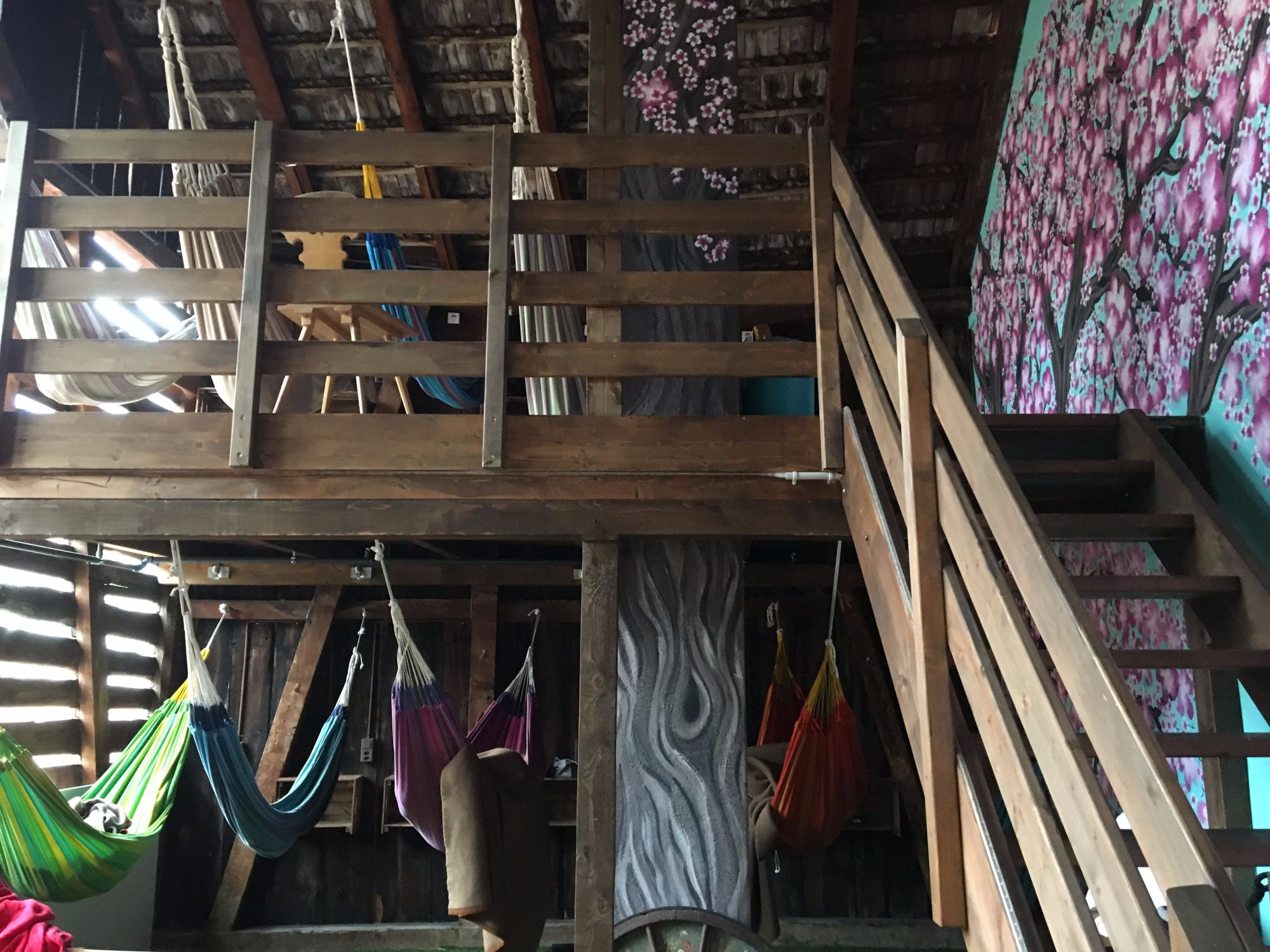 This is the hammock room in the second hostel I stayed in in Switzerland. If the price allows, I always try to stay in hostels that have some extra charm to them.Okay, so you've arrived. You have a place. Now you're hungry. But food gets SO expensive. What now?
》FOOD《
Oh food, one of my true loves. If you haven't yet realized, nutrition is one of the most important things in the world to me. If I wasn't as healthy as I am, I certainly would not have been able to do a lot of the stuff I have. Those of you who know me know I am the supplement queen. I am the type of person who would have died as an infant if not for modern medicine because of how weak my immune system is. To avoid hospitalization, I NEED all my macro and micro nutrients. The supplements I take come in the handiest AM and PM pouches so that ~literally~ saves my life. I also always bring some protein bars and pre-packaged shakes on my travels.
In terms of other food, my favourite snack that kept me afloat are peanuts. Always cheap. Always available. My next piece of advice is stay at a hostel with kitchens! You'll save a TON of money cooking your own food and there are usually always free food shelves. Bless those things. Not gonna lie, may have accidentally wandered into the kitchen of one or two random hostels to chef up my dinner. I also always look to see if hostels provide free breakfast or lunch or all of the above! If it's only a fraction more expensive it's usually always worth it.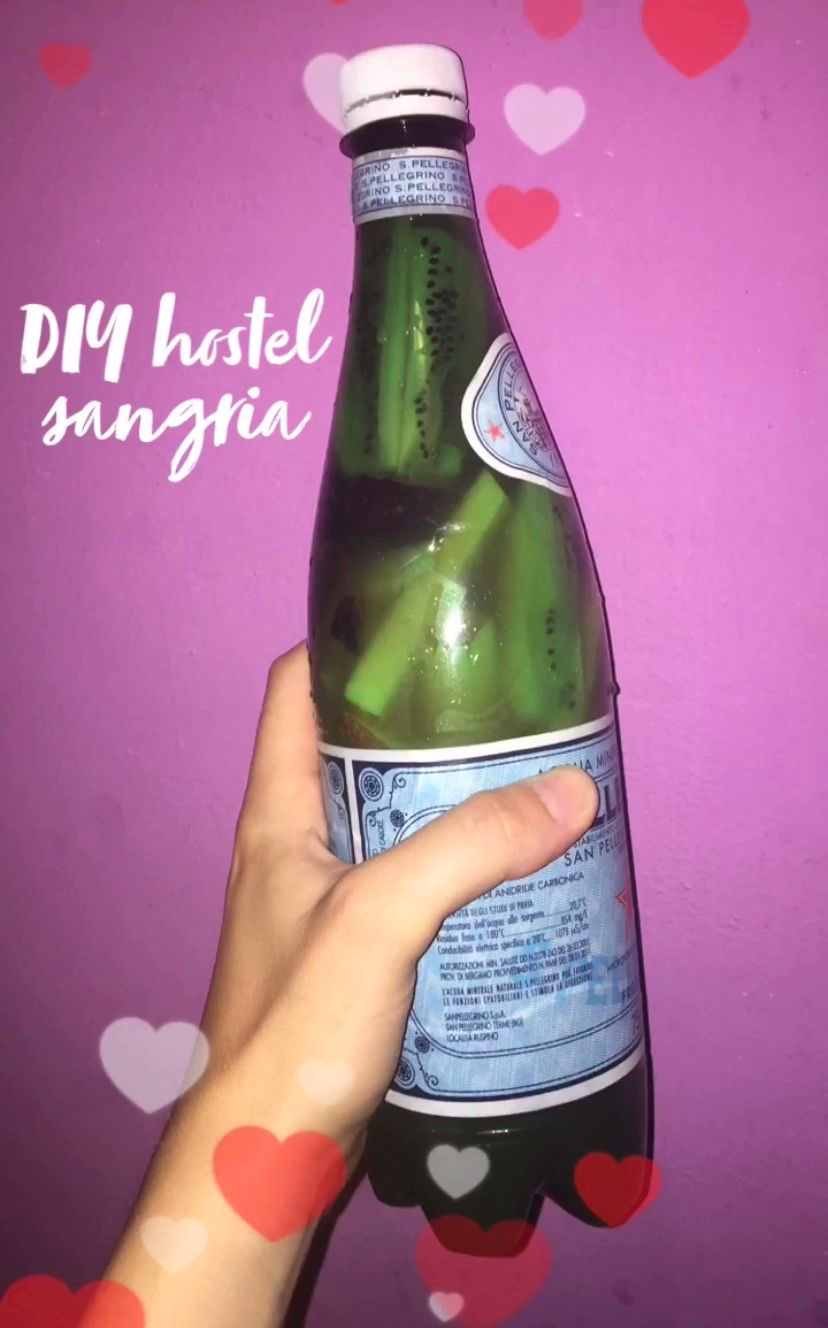 We made DIY sangria in an old water bottle, using 1€ wine and free juice and fruit from our hostel lunch.
A "family dinner" I made with people I met in a hostel in Croatia. Pitching on making a big dinner with those around you isn't only cost effective, but helps you form bonds with your hostel mates!
So there ya go! My quickest tips on how to get you around the world on minimal dough.
Have a great day xo